Red-headed Woodpecker Information
Length: 7.5 - 9.5"
Habitat: Open country with scattered trees - such as orchards, agricultural lands, parks, residential areas. Forest edges, forest clearings, groves, open woodlands with mature trees. Favors habitat with dead trees or snags for nesting.
Diet: Insects and their larvae, spiders, acorns, beechnuts, corn, tree sap, wild and cultivated fruits, berries, sometimes the eggs and nestlings of small birds.



Calls & sounds of Red-headed Woodpecker

Additional Information
Red-headed Woodpecker
Habitat, diet, feeding behavior, nesting, migration, and conservation status of this bird. Includes range map, photos, and songs and calls. (From Audubon Field Guide)
Red-headed Woodpecker in Flight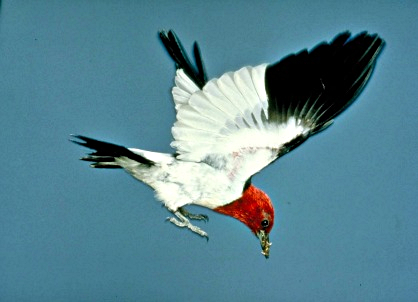 © NNE and its licensors
Red-headed Woodpecker
Identification Tips
Sexes similar
Fairly large, strikingly black and white woodpecker
Adult
Bright red head and neck
White breast, belly, rump, and vent
Black back and wings with prominent white secondaries visible in flight and at rest
Black tail
(Credit: U. S. Geological Survey)

Breeding Bird Survey Map,
2011-2015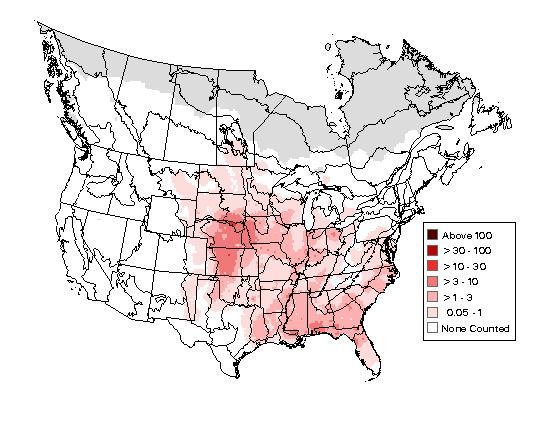 (Image credit: USGS)

Range Map from eBird
Year-round sightings of the Red-headed Woodpecker over last 10 years